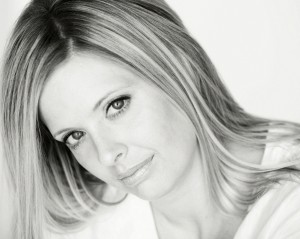 In March of 2011 I got married, had a baby and quit my job… in the last two weeks of March to be exact. I also moved to a small town in Pennsylvania just far enough away from all of my friends to make it next to impossible to see each other now that I had a newborn. I know who I was prior to this whirlwind of change but now I am not so sure. Trying to write a 'about me' page is like reading the first page of a story and filling in the blanks.
I am a wife a stay at home mom and a stepmom who is constantly seeking a balance between the neat and orderly way I aspire my life to be and the reality of juggling a billion things at once.
I love aesthetics, design, photography, fabric, dogs, gummy bears, working with my hands, building things, turning trash into treasures, flea markets, architectural salvage yards, purging things from the house, vintage baby rattles, sewing, painting, etiquette and cleaning!
Yes, my not-so-dirty little secret is that I would spend every day cleaning if I had the time. Although some like to point the OCD finger at me, I would argue that I just realize that I am at my best in aesthetically pleasing surroundings. I also believe you don't need to be wealthy to live this way. I am dedicating this blog to helping people on a budget with projects that will enhance their surrounding. I call it mom projects because I am constantly trying to find creative ways to get things done while raising a 12 month old!
If you have similar interests and want to live a more beautiful life then pop in now and then for a mom project!
Terms and Conditions
All content provided on this blog is for informational purposes only. The owner of this blog makes no representations as to the accuracy or completeness of any information on this site or found by following any link on this site. The owner will not be liable for any errors or omissions in this information nor for the availability of this information. The owner will not be liable for any losses, injuries, or damages from the display or use of this information.
This policy is subject to change at anytime.